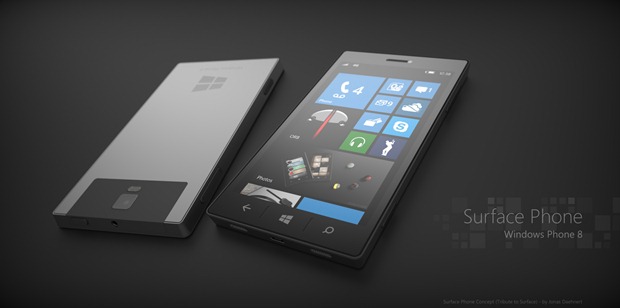 There are rumours 'surfacing' that Microsoft is planning to make its own Windows Phone 8 handset. While that still seems rather unlikely Jonas over at DeviantArt took the concept and ran with it, producing this above stylish design for a Microsoft-branded Windows Phone.
The device has the usual high-end specs – 2GB of Ram – 32-64Gb Storage – Display 1280×768 – 16MPx, FullHD Camera and so on, but is mainly differentiated by its clean, rectangular lines and minimalist design, which is of course the ethos of metro.
Of course the device does lack one feature which I would see as synonymous with Surface now – a kick-stand and detachable keyboard – maybe that's for the next revision.
See a high res example at DeviantArt here.