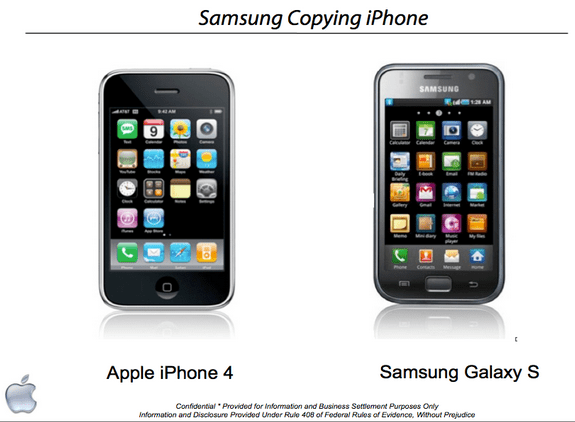 Its safe to say the infringement case against Samsung by Apple is not going too well at the moment, with much evidence of Samsung coping elements from the iOS on purpose in their Galaxy S range.
In 2010 with the introduction of the Samsung Galaxy S Apple offered Samsung licenses with royalty fees of $24 per Android phone and $9 per Windows Phone for the use of their technology. Samsung's Bada handsets also attracted a $21 licencing fee.
Adding in Microsoft's licensing fees to that of Apple's brings the cost of using Android up to a rumoured $34 per handset, a significant amount for a handset that likely earns the Samsung only $400 when sold by carriers.
A good way of avoiding a large chunk of these fees is by using Windows Phone, with Samsung already having an established range of Windows Phone handsets. It would therefore make a lot of financial sense to add a bit more emphasis to this line, possibly by folding it into the Galaxy brand e.g the Samsung Galaxy 8 range with Windows Phone 8.
Do our readers think Samsung may be looking at pushing Windows Phone a bit more? Let us know below.