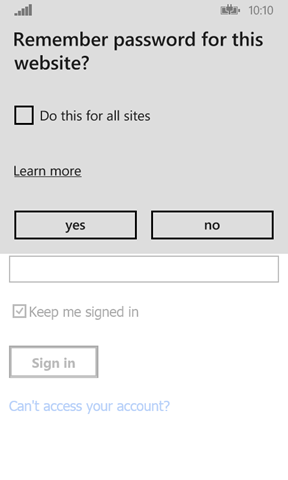 Besides the numerous already ground-breaking headline features of Windows Phone 8.1 the OS will also have numerous other smaller improvements which serve to deliver a great deal of extra polish.
One of the biggest ones which cause the most day to day annoyance is IE's inability to remember password fields.
Going by the WP8.1 emulator this appears to have changed, with the browser now appropriately asking to remember your passwords. We hope a sync feature with desktop IE 11 is also built-in, but so far no-one has revealed this.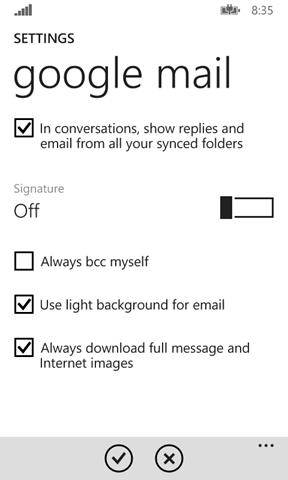 Something else which troubles some people is not being able to set your email account to download the full email automatically.  This has now been addressed, meaning you can now read your email fully off-line.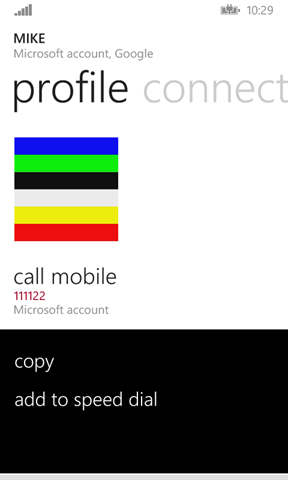 Another more minor annoyance that has been addressed is the lack of a speed dial option in WP8. Pressing and holding on a phone number in the contacts app will now offer that option.
If it is some-one that is annoying you, you can now mute that conversation, and presumably not get notifications when that person sends you a message.
Windows Phone 8.1 will now have the ability to automatically change the frequency at which your email gets checked, depending on how busy the account is.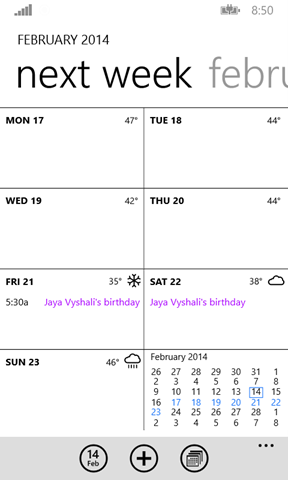 Lastly, your weekview in the calendar will now include the predicted weather.
See many more screen shots at the WindowsPhoneLover's facebook page here.