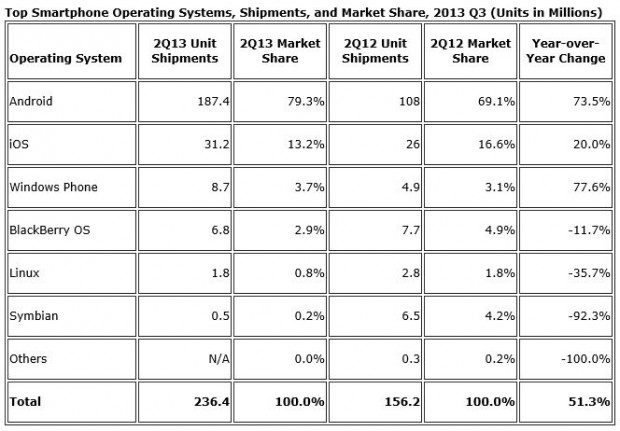 IDC today reported their detailed research on smartphone shipments and marketshare for Q2 2013. Windows Phone had 3.7% market share with 8.7 million units shipped. Windows Phone also emerged as the most grown smartphone OS in terms of marketshare year over year.
When seeing Windows Phone vendors numbers, Nokia shipped a total of 7.1 million units holding 81.6% of Windows Phone market.
The surprising fact is that Samsung topped HTC in total Windows Phone device shipment number. I've no idea how they did it! If Samsung can put some more effort into Windows Phone platform, I think they can grab some meaningful marketshare number. What do you think?
IDC's comments on Windows Phone platform,
Windows Phone posted the largest year-over-year increase among the top five smartphone platforms, and in the process reinforced its position as the number 3 smartphone operating system. Driving this result was Nokia, which released two new smartphones and grew its presence at multiple mobile operators. But beyond Nokia, Windows Phone remained a secondary option for other vendors, many of which have concentrated on Android. By comparison, Nokia accounted for 81.6% of all Windows Phone smartphone shipments during 2Q13.
Source: IDC