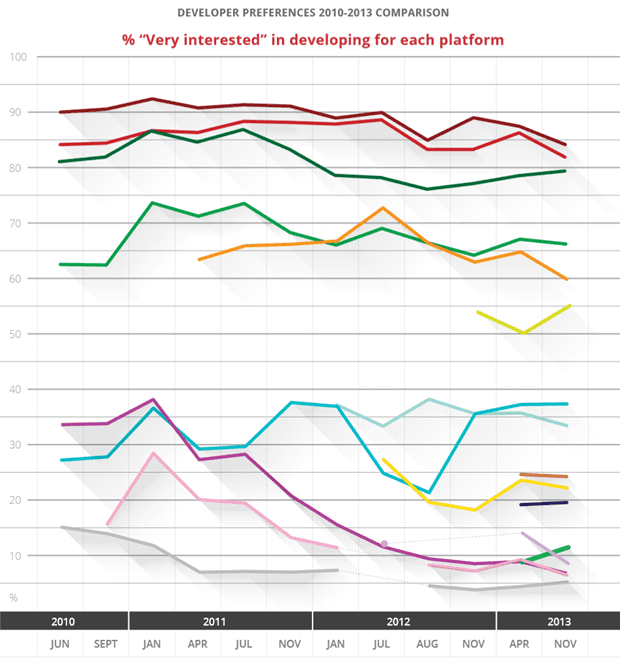 The IDC's quarterly Appcelerator survey has found that in Q4 2014 Windows Phone developer interest has hit an all-time high of 37%. The number is near double the 2012 low of 22% brought on by the transition to Windows Phone 8.
Developer interest in the iPhone, iPad and HTML5 all saw a drop, as developers look to expand beyond iOS and HTML5 becomes increasingly fragmented.
As the Windows Phone installed base increase developers can expect to see a real return on their interest, which will hopefully result in a virtuous cycle of more apps and more users.
Appcelerator and IDC surveyed 6,698 mobile developers – the largest body ever – from November 14-30, 2013.  See the full survey here (PDF).