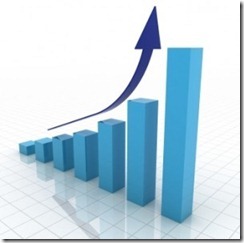 We have seen some analysts being pretty down on Windows Phone 7, with some claiming the OS will hardly make an impact in the market.
Thankfully the smooth launch on Monday seemed to have won one of them over.
IDC has said they believe that "Microsoft's new mobile OS is positioned for success in both the consumer and enterprise spaces" and that by not missing the holiday season the company had opened up a "huge opportunity".
They note that the formula for success for Windows Phone 7 rested on 5 pillars, and that Microsoft appeared to be performing in all of them.
They said:
First, and foremost, a compelling user experience is critical and from all accounts, Microsoft has done well there.

Second, key partners are required for mass distribution. As announced, this is a global launch across 60 carriers in 30 countries.

Third, marketing is critical in consumer markets and Microsoft is holding nothing back with reported Xbox-level marketing dollars, reported to be about $500 million.

Fourth, applications will be critical and Microsoft is cajoling its huge developer network to write apps for the new platform.

Lastly, timing and momentum will play an important role in determining Microsoft's fate in this market.
"The next 4-6 months are critical for Microsoft and 2011 will be a critical year for the company," said Stephen Drake, program vice president, Mobility and Telecom. "Microsoft has a small window to get consumers and individual-liable users excited about WP7 as a new set of competitive smartphones and tablets come to market in the early part of next year."
I am sure we can all agree with this sentiment, and that at present Microsoft is executing pretty well, and with the announcement that copy and paste is coming early next year is clearly showing they intend to be aggressive about patching any perceived deficiencies in the OS as soon as possible.
See the IDC's press release here.
Do our readers think Microsoft is executing well? Let us know below.