Worldwide Smartphone Operating System 2012 and 2016 Market Share and 2012-
2016 Compound Annual Growth Rate

 

 

 

 

 

 

 

 

Smartphone OS

2012 Market
Share

2016 Market
Share

2012 – 2016
CAGR

Android

61.0%

52.9%

9.5%

Windows Phone 7/Windows Mobile

5.2%

19.2%

46.2%

iOS

20.5%

19.0%

10.9%

BlackBerry OS

6.0%

5.9%

12.1%

Others

7.2%

3.0%

-5.4%

Total

100.0%

100.0%

12.7%

 

Source: IDC Worldwide Mobile Phone Tracker, June 6, 2012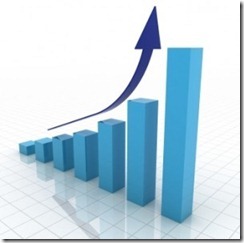 Here at WMPoweruser.com we are pretty happy to entertain analyst predictions when they favour Windows Phone. Â IDC has been holding the torch for Windows Phone for a while, long predicting that it will overtake iOS by 2015.
"The smartphone parade won't be as lively this year as it has been in past," said Kevin Restivo, senior research analyst with IDC's Worldwide Quarterly Mobile Phone Tracker. "The mobile phone user transition from feature phones to smartphones will continue in a gradual but unabated fashion. Smartphone growth, however, will increasingly be driven by a triumvirate of smartphone operating systems, namely Android, iOS and Windows Phone 7."
They have just released their prediction for 2012 to 2016, and they have continued to maintain that line, saying they see Android's torrid growth rate peaking this year at 61 rate to settle at 52.9% market share in 2016. They expect Samsung to take the majority of that market.
The also predicted Windows Phone 7/Windows Mobile will gain share despite a slow start. Windows Phone 7 will be aided by Nokia's strength in key emerging markets and IDC expects it to be the number 2 OS with more than 19% share in 2016, assuming Nokia's foothold in emerging markets is maintained.
"Underpinning the smartphone market is the constantly shifting OS landscape," added Ramon Llamas, senior research analyst with IDC's Mobile Phone Technology and Trends team. "Android will maintain leadership throughout our forecast, while others will gain more mobile operator partnerships (Apple) or currently find themselves in the midst of a major transition (BlackBerry and Windows Phone/Windows Mobile). What remains to be seen is how these different operating systems – as well as others – will define and shape the user experience beyond what we see today in order to attract new customers and encourage replacements."
They expect iOS to continue to grow, but at a slower rate, with more shipments as replacements to old devices rather than for gaining new customers.
Strangely they still see a role for Blackberry, saying emerging markets need affordable messaging devices.  They do not expect Symbian to still exist in the market beyond 2014.
Now of course the predictions are usually not worth the paper they are written on, and do not anticipate the unforeseen, usually simply extrapolating from current trends. Â For example, I think there is little chance Blackberry will still exist by the second half of 2013 when cheap messaging is a niche that could easily be filled by any other company.
What do our readers think the mobile landscape will look like in 2016? Let us know below.
Via  sys-con.com