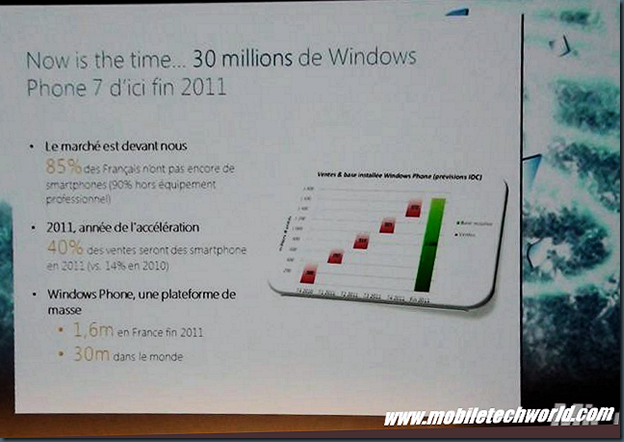 More interesting ReMIX France news. Apparently according to IDC Microsoft will sell 30 Million Windows Phone 7  licenses by the end of 2011 with 1.6 million of them in France only.
Part of the reason such large numbers are expected is due to the massive expected growth in the smartphone market, to around 40% of the overall phone market, which would exceed more than 400  million handsets.
The sad truth therefore is while IDC's prediction initially appears pretty optimistic, the reality is that the company is predicting Microsoft achieve less than 10% market share in 2011, and given the growth of the overall market possibly much less.