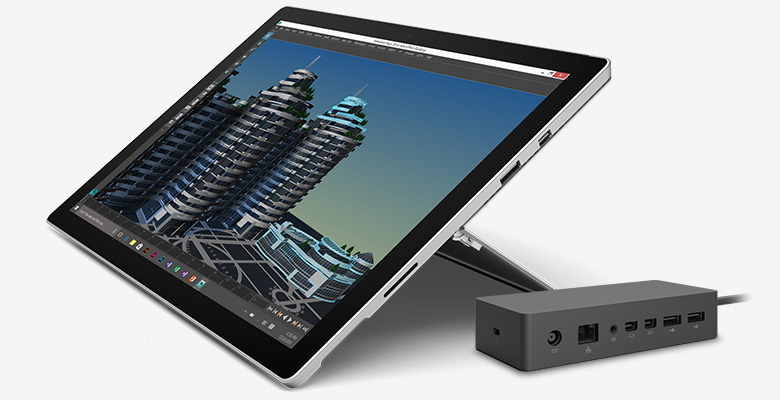 Microsoft has been trying to expand Windows into the tablet market for some years now, starting seriously with Windows 8. This has however been slow going, but according to a tweet by the IDC they expect Microsoft's OS to breach the 10% market share milestone this year, taking 11.3% of the market.
The IDC also expects Android to take 66.2% and iOS 22.4%.
According to the IDC Windows had 9% market share in Q2 2016, suggesting the IDC expects Microsoft to have a good holiday season. The IDC pegged Microsoft as having 5.1% market share in 2014.
IDC normally refers to tablets as slates and "detachables" such as the Surface Book but excludes transforming laptops such as the Lenovo Yoga series.
Earlier this month the IDC's Jitesh Ubrani said:
"The market has spoken as consumers and enterprises seek more productive form factors and operating systems – it's the reason we're seeing continued growth in detachables," said Jitesh Ubrani, senior research analyst with IDC's Worldwide Quarterly Mobile Device Trackers. "At present, it's difficult for Android to compete with iOS or Windows detachable products. However, the next 12 to 18 months will be very interesting as Google launches the next version of Android with better multi-tasking support and as they begin to bring together their two operating systems."
The IDC also included a forecast for the next 4 years, and expect Windows to grow to 19.3% of the market in 2020, with iOS taking 22.9% and Android 57.8%. I suspect given IDC's previous misses with Windows Phone we should take this number with a wheelbarrow of salt, especially given Apple's continuing tablet market share loss, which may create positive opportunities for Microsoft.
Windows tablet market share growth would be good news for the Universal Windows Platform apps movement, giving those apps another outlet while Windows Phones continue to fade.