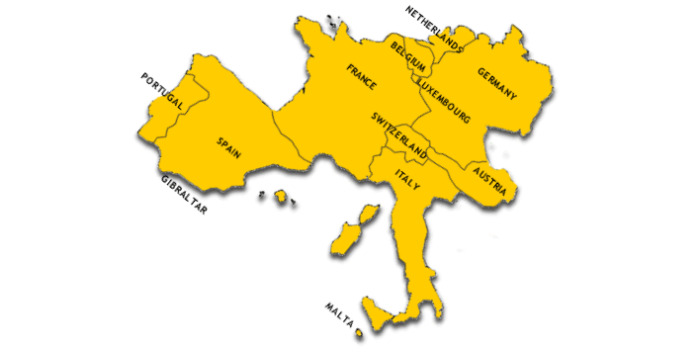 IDC analyst and Research Director Francisco Jeronimo has been tweeting some details of their latest report on the Western European smartphone market in Q3 2014.
He revealed that 36.8 million smartphones shipped in Western Europe in Q3 2014, representing 84% of the phones shipped to the region over the period.
The Top 5 Smartphone Vendors in 3Q14 included Samsung with 34.9%, Apple with 20.2% of the market, Sony with 10% and Microsoft/Nokia with 7.3%, with LG holding 6.3% of the market.
This translates into 2.69 million Windows Phones shipped into the region, which interestingly would mean 29% of Lumia handsets Microsoft shipped ended up in Western Europe, and much more in the rest of the world.
The number is up from 2.059 million in Q3 2013, translating into 30% growth YoY.
This would also suggest most of Windows Phone's 0.5 million shipment growth worldwide happened in Western Europe, with the OS actually shrinking slightly elsewhere.
The Western European smartphone market is hotly contested, with 28 smartphone brands in the market, 11 of them having launched their first device in Q3 2014.
For the combined smartphone and feature phone market, the market shares look like this:
Samsung (36%), Apple (17.1%), Microsoft/Nokia (10.7%), Sony (8.4%), LG (5.4%)
The feature phone market is down 39% YoY, meaning we will soon see the extinction of the feature phone market in the region. The smartphone market grew 6.1% YoY, mainly due to Apple in the high end and Wiko, who shipped 1.2 million Android handsets, in the low end.
It remains to be seen what the effect of the loss of the Nokia brand will mean for Windows Phone sales in the region.