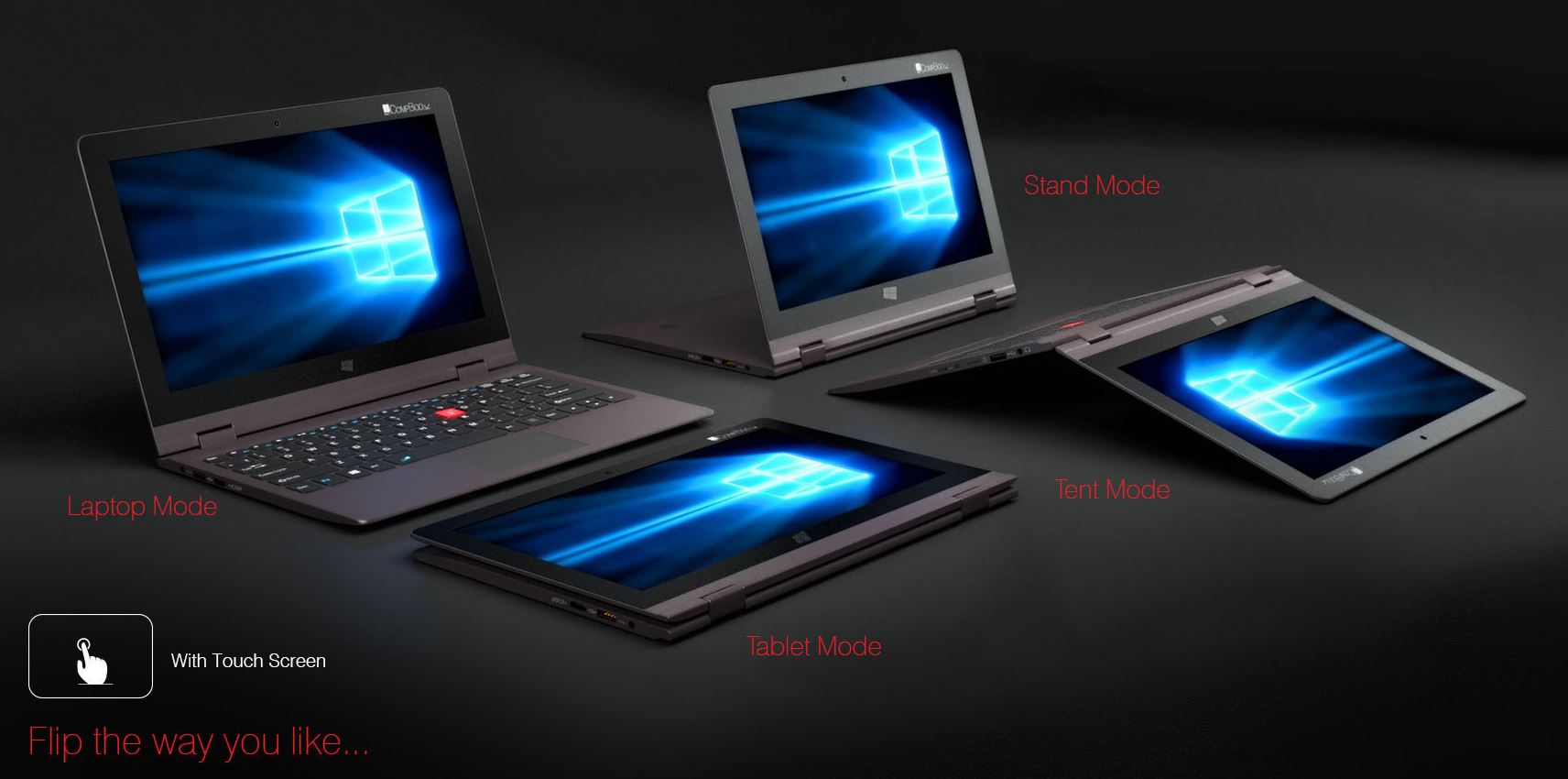 Indian OEM iBall today announced a new convertible device named CompBook Flip-X5. iBall CompBook Flip-X5 comes with 360-degree rotating touchscreen that flips for use as a laptop, a responsive tablet, or anything in between. It weighs just 1.37 kg even though it packs a gigantic 10,000mAh Li-Polymer battery. It is powered by Intel Atom Processor Z8300, 2GB DDR3 RAM and 32GB in-built storage. It also comes with a micro SD Slot which allows you to expand your device storage up to 64GB. It also comes with a 2MP camera.
Sandeep Parasrampia, CEO, and Director, iBall said,
With the success of our first CompBook, we are yet again thrilled to bring another extension iBall CompBookFlip-X5. Touchscreen Laptop with smarter, flexible and fashionable form factor catering to the growing needs of the young audience adapting to their lifestyle.
This device will be available for Rs.14,999 from offline and online retailers soon. You can order it here from Amazon India here.