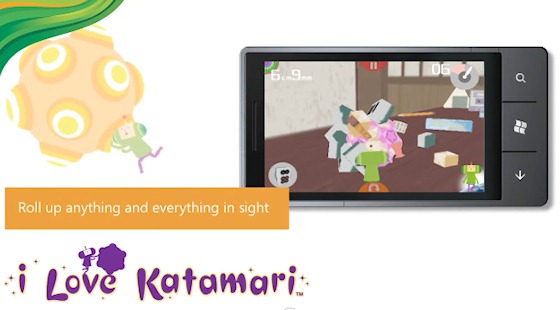 The high profile Xbox Live titles keep on rolling in, in this care literally, with the I Love Katamari, the rolling collecting objects game famous from Nintendo's consoles and of course the iPhone.
The game offers only one Achievement, worth a massive 110 points, but for this privilege you pay a whopping $6.99, as far as I know a new record for these games.
While the high price of these games has caused Windows Phone 7 game revenue to punch way above its weight for publishers, I know our readers are also feeling increasingly exploited, and for some this may be a bridge too far.
How do our readers feel about this game and also its price point? Let us know below.
The game can be found in Marketplace here.
Correction:
According to our valuable commenters 😉 the app is a) not the most expensive ever and b) has 14 achievements, most less than 10 points and one 110 points. Â I still stand by my opinion however that this is a rather expensive game.
Via WPcentral.com