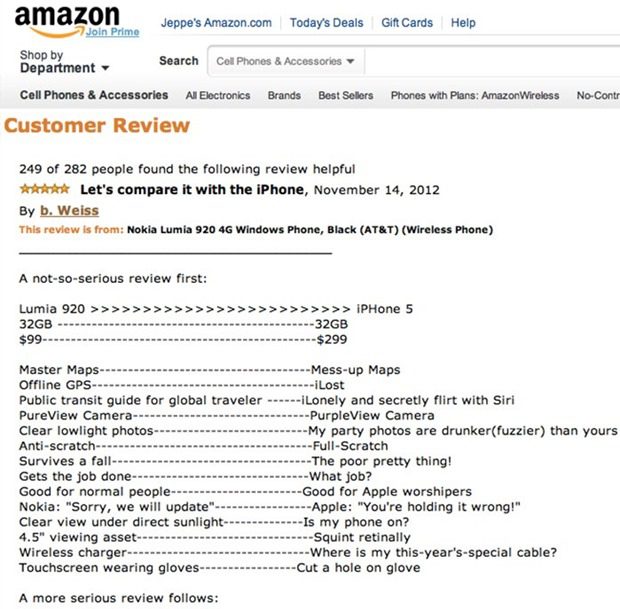 An amusing review of the Nokia Lumia 920 on Amazon.com has compared the device's many features with some of the more disappointing aspects of the new iPhone 5, with the buyer pointing out the issues with Apple Maps, purple pictures, extremely scratch-prone finish, small screen and new proprietary plug.
The funny part of the post above was just a preamble for a much longer and detailed review of the handset in which he concludes:
Anyway, despite some wanting, I am in love with my Lumia. I hesitated when Lumia 800 came out, knowing that it would be incompatible with WP8. Now Lumia 920 is such an attractive package. I don't think I'll change my phone anytime soon, although I do hope that there would be some nice updates from both Microsoft and Nokia to make this phone even better.
See the review (both the funny and serious part) at Amazon here.