Huawei's handsets are extremely disadvantaged by being excluded from  Google Mobile Services, but in turn, the company has tried harder in the areas they do control, delivering innovative features such as 66W fast charging for example on the Huawei Mate 40 Pro.
Now a thoughtful and innovative accessory for the Huawei Mate 40 Pro has shown up which demonstrates the same.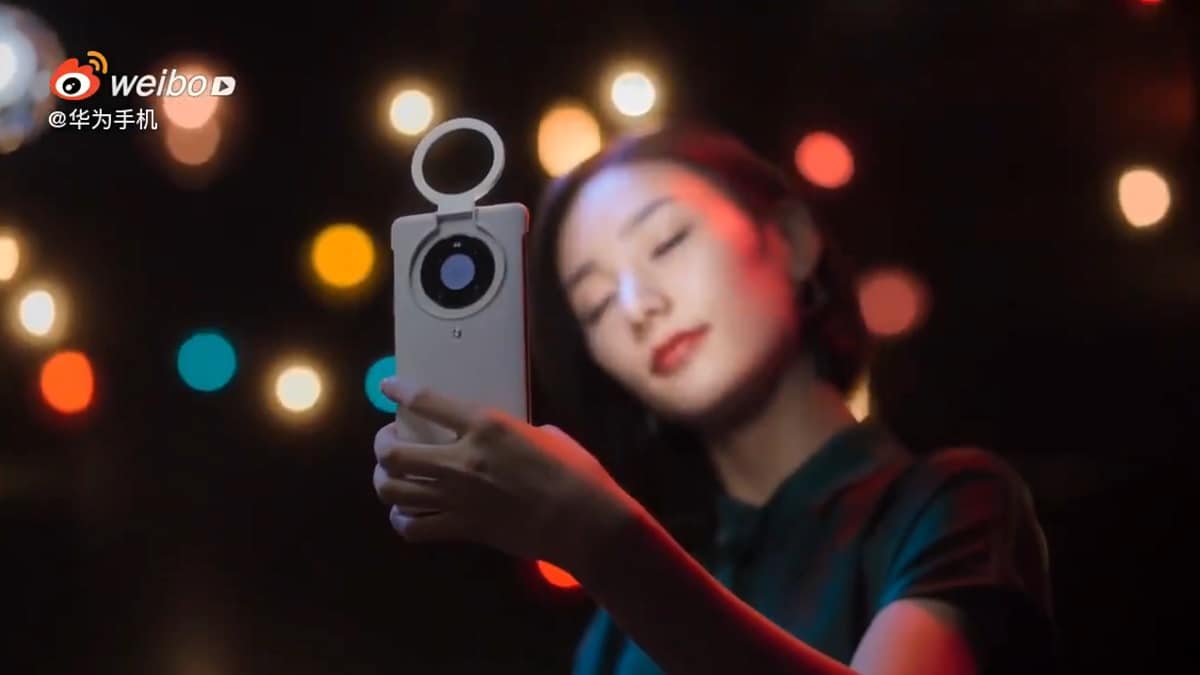 The Huawei Mate 40 Pro Halo Case offers a halo LED light which flips up from the back of your smartphone, allowing you to add light to your selfies or video calls.
The LED lights are powered via reverse wireless charging from the phone itself, making for an uncomplicated accessory.
See the device demoed in Ice Universe's video below:
The most creative mobile phone accessory in 2020 is this Huawei Mate 40 Pro halo protective case. It cleverly uses halo design as a fill light for selfies. What's smarter is that its power supply comes from the reverse charging function of Mate 40, which is wonderful? pic.twitter.com/HzVp5hADTO

— Ice universe (@UniverseIce) October 26, 2020
The accessory once again demonstrates that curtailing Huawei's ambitions in the west was not just a loss for the company, but for the whole world.