At an launch event held last month in Paris, Huawei unveiled the much-anticipated HUAWEI P20 Pro flagship smartphone featuring the world's first Leica triple camera system that will allow you to take up to 40MP photos. Recently, DxOMark rated that Huawei P20 Pro has the best smartphone camera ever.
With an overall score of 109 points, the Huawei P20 Pro sets a new benchmark for smartphone cameras on DxOMark.com, outscoring all of its closest rivals, such as the Apple iPhone X, the Google Pixel 2, and the Samsung Galaxy S9 Plus by a margin that is close to or higher than 10 points. Much of this is due to the Huawei's outstanding still image capabilities that earn it an unprecedented Photo score of 114 points. The large sensor in the main camera combined with the B&W sensor allows for excellent low-light performance and class-leading dynamic range; the dedicated 80mm equivalent tele-lens in combination with the high-resolution monochrome chip, delivers the best zoom performance we've seen on a smartphone to date. The monochrome chip is also used to help generate the P20 Pro's excellent bokeh-simulation.

And the P20 Pro is no slouch either in video mode, thanks to class-leading image stabilization, a good autofocus, and very low noise levels. At 98 points, it just manages to push the Google Pixel 2 off the number one spot in the video ranking, making the P20 Pro the best all-around mobile device for imaging that money can currently buy.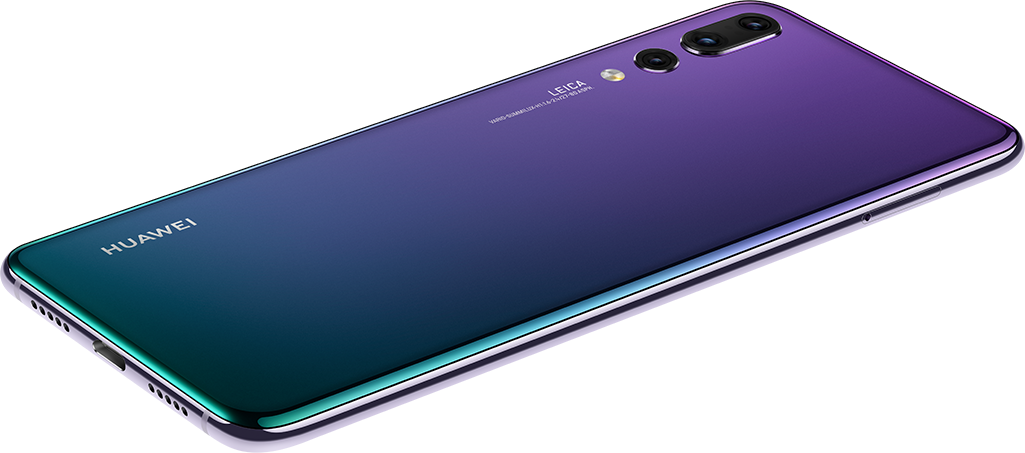 The HUAWEI P20 Pro's Leica triple camera configuration is comprised of a 40MP RGB sensor, a 20MP monochrome sensor and an 8MP sensor with telephoto lens. It also features a color temperature sensor for better color reproduction. With f/1.8, f/1.6 and f/2.4 wide aperture to capture crisp, clear details, the HUAWEI P20 Pro also includes a brand new Leica 3x telephoto (VARIO-SUMMILUX-H 1:1.6-2.4/27-80ASPH) lens for long-range photography of up to 5x Hybrid Zoom. Also for the first time in a smartphone camera, the HUAWEI P20 Pro's highly sensitive image sensor captures low light photos with up to ISO 102400. It also features a 24MP selfie camera with AI beautification and 3D portrait lighting features. As a result, the P20 Pro has achieved the DxOMark's highest overall score till date.
Huawei has no plans so far to sell this device in the US through any of the major mobile networks like AT&T. But you can pre-order it now from trusted eBay sellers who import it to the US. You can pre-order Huawei P20 Pro for $882.92 here on eBay today. The device will be shipped before Apr. 17.