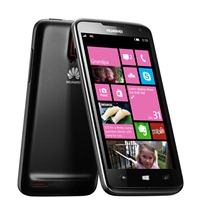 Huawei is a new Windows Phone partner, and have already announced that they will be releasing a Windows Phone 8 handset under their Ascend brand (mocked up right).
The company has now re-iterated their intent to ship 60 million smartphones this year, thereby standing a chance of becoming the world's third largest vendor of smartphones, according to the company's corporate media relations vice president Scott Sykes.
This would be up from 20 million last year, with 2/3 of the 60 million total being sold outside China.
The mix will of course primarily be Android handsets, but besides the already announced Ascend device, the company is also rumoured to be working on a budget device which will cost little more than $300 unlocked.
Huawei has launched more than 40 models of smartphones in many markets including China, the US, Europe, Japan and India, and has set aside a marketing budget of US$200 million mainly for sales promotion of smartphones in 2012.
Via Digitimes.com