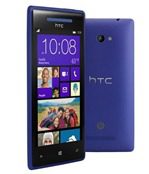 The HTC US product team are having an AMA on Reddit at present, and there Leigh Momii, Product Manager at HTC confirmed that HTC is working on the Windows Phone 8.1 update for the HTC 8X.
He also confirmed that HTC has not completely given up on Windows Phone, and was considering new products.
HTC was rumoured to be developing a high end Windows Phone 8.1 handset, but given the company's troubles it is not clear if the product will still make it to market.
Via Engadget.com