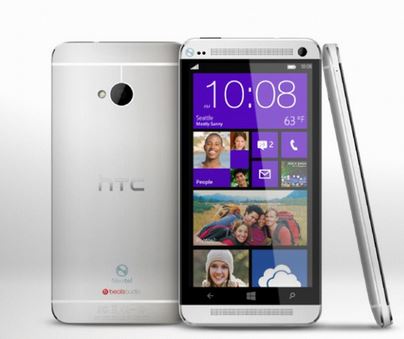 As per a new rumor emerged today, HTC is working on a Windows Phone variant of its flagship device HTC One. HTC was the first OEM to announce a Windows Phone 8 device. Even though both their WP8 devices 8X and 8S are decent units, they didn't sell well because of poor marketing and Nokia's dominance in Windows Phone market. The rumored device will have the following specs,
 4.7 inch 1080p Super LCD 3 screen
 Beats audio
 2GB of RAM
 32GB of memory (unlike the 16GB used for the 8X)
Recently, HTC dismissed Digitimes's report that HTC is leaving the Windows Phone market and said they are absolutely dedicated to their Windows Phone lineup.
via: Neowin