The Engadget leak train keeps rolling on, and next stop of the AT&T version of the HTC Touch Diamond 2. Not exactly the same device as the European version, this device appears to have a larger 1350 mAh battery and only a 3.2 megapixel camera.
Talking about the camera, the render appears to retain the front-facing camera, but this may simply be an oversight from the compilers of the slide.
The slide makes mention of Windows Mobile 7, suggesting they were from an earlier, happier time when the OS was still expected to arrive in 2009.  Either way, according the the old roadmap this Warhawk will launch with Windows Mobile 6.5 and arrive some time in August 2009.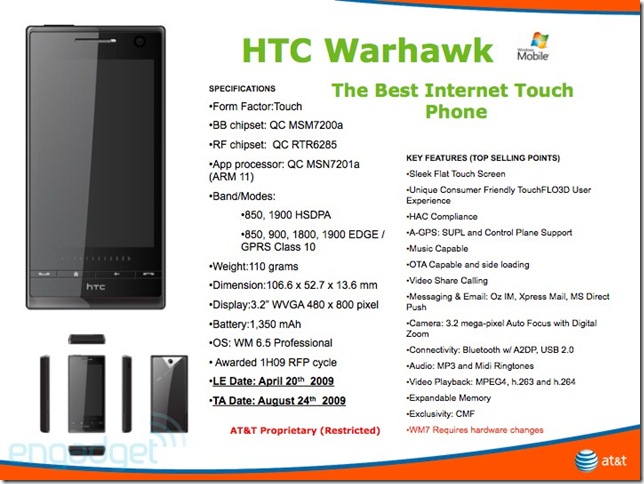 Via Engadget.com
Thanks Wreiad for the tip.