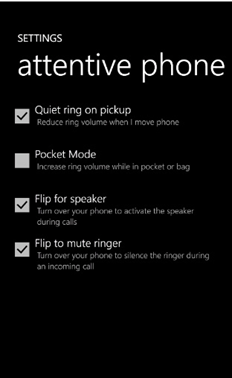 If you have many of HTC's  unique apps, including Attentive phone, photo enhancer, flashlight and many more installed, you would have noticed a sudden increase in your update count in Marketplace, as HTC have updated them en masse to Mango.
The main advantage is of course fast app switching, but apps like HTC Attentive phone now also integrate their settings into the usual Windows Phone 7 settings app.
Now if only we had the Mango update to actually take advantage of this…
Thanks Aman for the tip.