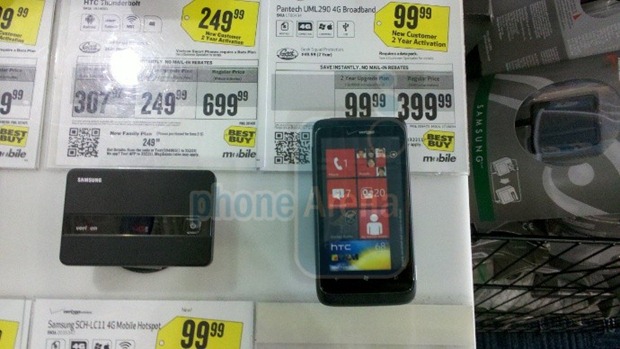 The latest rumour for the long-awaited Verizon HTC Trophy is that the handset is expected to arrive on Thursday, 12th May.
The date seems just about a lock-in now, with dummies for the handset showing up in Verizon stores.
PhoneArena has published a snap of the handset lounging right in the open in a Verizon display case , indicating the handset will sell for $99 on contract or $399 commitment free.
Are any of our readers going to queue? Let us know below.
Thanks Joe for the tip.