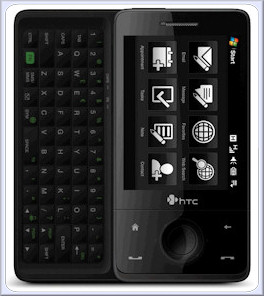 Coolsmartphone has done its now customary video diary of the HTC Touch Pro, and we have collated all the videos for your viewing pleasure. Make sure you have at least an hour set aside and jump right in 🙂
 
 
The unboxing, plus a comparison with the HTC TyTN II and HTC Touch Dual. There's also a look at the box contents, keyboard and an overview of the phone features.
More after the break…
A look at the 5-row keyboard and the on screen keyboards. Also a look around the back of the handset, the microSD card slot, battery cover and camera.
The HTC TouchFlo 3D system, a tour of the contacts, messaging and weather application (including that windscreen wiper), plus there's a look at the options available when the keyboard is open and more.
A comparison of the HTC Touch Dual to the HTC Touch Pro. Also in this video the "direct sunlight" test.
Also covered is the YouTube player and pictures and videos application
How the HTC Touch Pro works over Bluetooth, using the "Blue&Me" system installed in a Fiat Bravo and closer look at the calendar and an overview of the options available when the keyboard is open.
The GPS capabilities, the RSS reader and the Opera internet browser. Also the addictive "Teeter" game which uses the in-built tilt sensor (accelerometer) to move a ball around a maze. Also the G-sensor calibration tool to reset this sensor and a show off the screen switching speed.
The pictures and videos application and the camera in action. Also messaging in covered in more detail.
The the best coverage, read the Coolsmartphone blog, which includes Q&A sessions with each video.