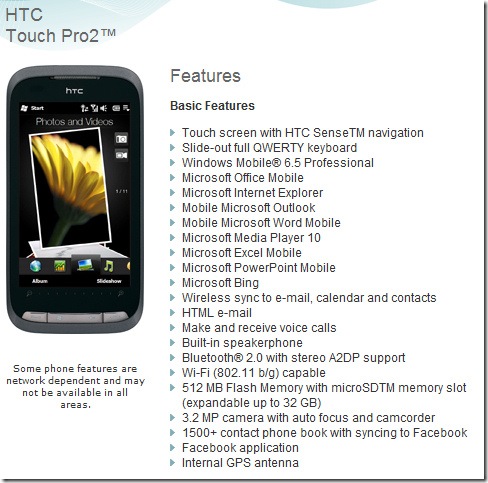 News of the HTC Touch Pro 2 on US Cellular has popped up sporadically, but with little confirmation, and the latest appearance is no exception.
Via URL hacking  hacking WMExperts have managed to uncover evidence of the elusive device on the carrier, including its full specs, which shows Windows Mobile 6.5 firmly on board. The accompanying picture also shows the colourful icons of the latest version of Touchflo3D.
Unfortunately the page still gives no indication of when the device will be launched, but it cant be too long now, . . . right?