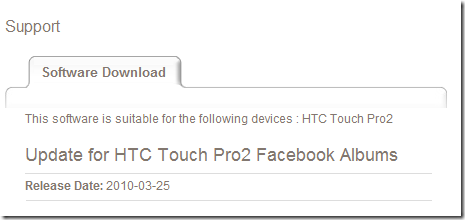 It seems the HTC HD2 is no the only device having mysterious difficulties viewing contact Facebook albums (clearly a feature no-one uses as I have not heard a single complaint).
In any case, if you are one of the rare ones who suddenly found they can no longer use this feature, HTC has a hotfix for you.
Download the hotfix, which is applicable to all ROM versions, at HTC here.  The update should not affect your data, but as usual a backup is recommended.