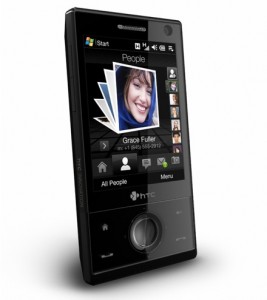 PPCReviews have put up a post with pictures of HTC's official Touch Diamond accessories.
First they have the case, which is designed to automatically wipe the Diamond clean of fingerprints on insertion. PPCReviews report than the back and front are reinforced, and the phone can be inserted from either end, held in by a elastic strap attached to the center.
Next is the official Touch Diamond cradle, which is very stylish, features USB sync and charging and also audio out via a 3.5 mm headphone jack. The cradle also features a removable insert for the Diamond to rest in, meaning the cradle will be compatible with the much thicker HTC Touch Pro when it arrives in a few months.
See PPCReviews for the full gallery of pictures.