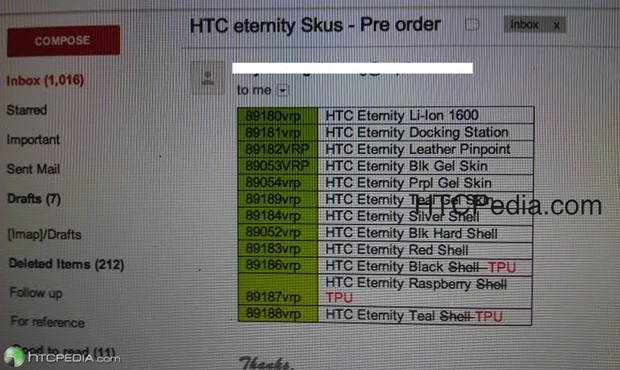 The HTC Titan docking cradle has been called vaporware, and even on HTC's own site is "out of stock" (of course never having been in stock in the first place).
HTCPedia reports that they shop has received an inventory list which shows that the dock for the HTC Eternity, the code name for the HTC Titan, will in fact be available at online stores in USA. 
Interestingly their data sheet for the HTC Titan continue to claim that it will have HDMI out, which raises my hope ever so slightly that this accessory (right), a microUSB to HDMI cable for the HTC Sensation, will one day become available for the monster phone.
Read more at HTCPedia here.