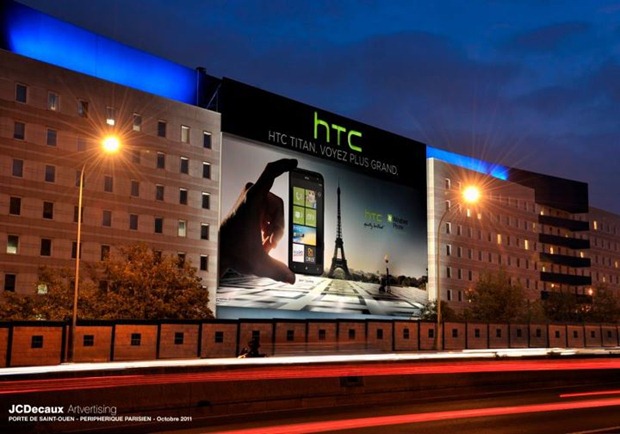 HTC has decided on a theme with the HTC Titan, and that is big.  Monwindowsphone reports the HTC Titan is being advertised in Paris with a huge billboard covering the side of a building, comparing the HTC Titan with the Eiffel Tower and sporting the slogan – "See everything big."

They are also advertising the HTC Radar in France on YouTube with the tagline "Keeping track of your conversations" referring to the Windows Phone 7.5 threads feature.
We have earlier seen a full page spread for the HTC Titan in a UK newspaper and of course some creative TV advertising.  Maybe turning the marketing money over directly to the OEMs was a good idea after all.
See more at Monwindowsphone here.
Thanks Gilles for the tip and Andrea for the picture.