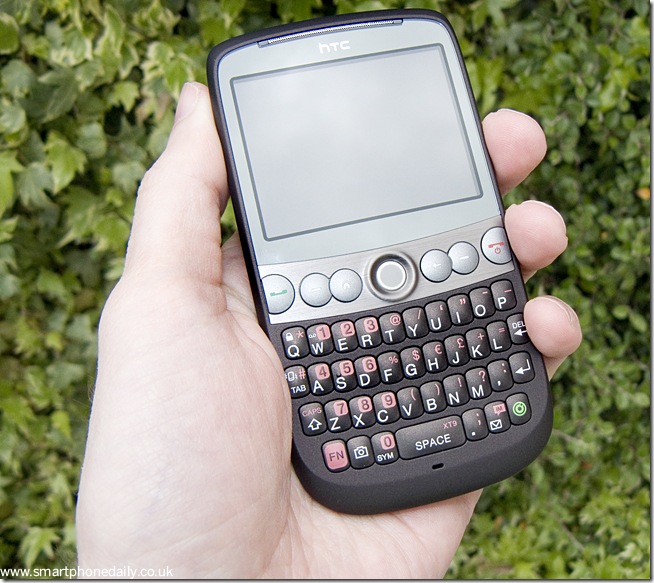 Smartphonedaily has given the HTC Snap an early hands-on, and while they have doubts about the wider appeal of the device to the general public, they certainly liked the messaging features of the device.
Keyboard
Hugely impressive. The keys are larger than on equivalent devices, and have a satisfyingly clicky feel to them. Without doubt one of the best I've used, if not the best.

The only minor complaint I had with it was with the inclusion of an extra key (TAB) on the second row. On virtually every other device the left-most key is A, and I constantly found myself hitting the TAB key when I wanted to type an 'A'. It's something you'd get used to though.
Inner Circle
Inner Circle essentially just filters your inbox to show you messages from key selected contacts. In practice it is a surprisingly slight feature, given how much emphasis HTC is putting on it in their marketing, but this is where the genius lies: it just works. It integrates into the email and contacts apps well and is a cinch to use.

And you will use it,too – and you can expect other phone manufacturers to come up with something similar of their own very soon.
Read the full review at Smartphonedaily.co.uk here.