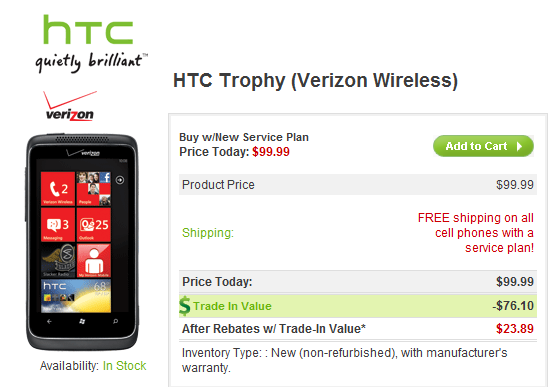 Robert has tipped us off to a great deal being offered by the HTC Shop for the HTC Trophy on Verizon.
The handset is selling for only $99.99 on contract, and HTC is also accepting trade-ins via Flipswap, offering $76 for the HTC HD2 for example. Of course one could probably fetch more on EBay, but I suspect many of us just keep our old phones in our drawers collecting dust, so getting some cash back is better than nothing.
See the deal at HTC's Shop here.