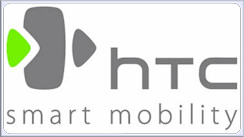 Even in the face of stiff smartphone competition, HTC managed to increase their revenue for August 33.6% Year on Year and up 11.1% on July, with sales worth $398.5 million.
For the year so far they have also managed revenue of $2.89 billion, up 32.5% from the same period in 2007. With the CDMA Touch Diamond launching soon HTC looks to be able to hit investor expectations of revenue of $1.21 billion revenue for Q3 2008.
August would be the first full month after the launch of the iPhone 3G, and it should encourage all Windows Mobile fans that sales of Windows Mobile Smartphones continue to grow apace despite analyst pessimism.
Source: Digitimes.com