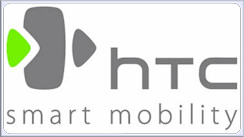 We have written recently about HTC's ambitious target of overtaking the 5th or 4th handset maker to becoming the 3rd largest handset maker in the world. While that goal is still many millions of phones away, it seems HTC has achieved at least part of that target in their home country, Taiwan. They have managed to oust Motorola and has become the 4th largest handset maker by value in Taiwan, meaning their handset sales in total were worth more than low margin Motorola.
While taking 9% by value of the market, HTC only has a tiny 2% of the actual marketshare, which is dominated as usual by Nokia, with over 30% of the market. HTC must however be buoyed by the fact that they have been able to maintain margins which are slipping everywhere else.
See the table below for the full listing.
Source: Digitimes.com