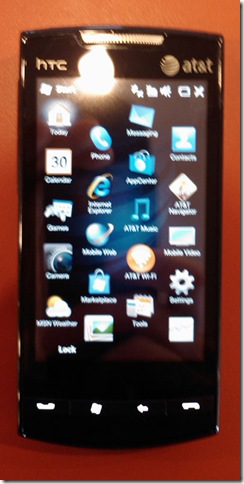 FuzeMobility is keeping a close eye on the HTC Pure situation, and reports that AT&T now has a support page for the Pure. The page is not complete yet, and most of the links lead to maintenance pages, but it should spring to life in the next few days.
They also report that if you are eager to get your hands on the device it seems most stores have stock already, and would hand one over if asked nicely.
Pocketnow also has a picture of the start menu, showing HTC and AT&T sensibly went for a 4 column row of icons, rather than the standard 3, and that the device comes with AT&T's Java app store.