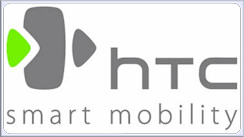 Despite a lot of noise to the contrary, HTC has yet to see any effect from the success of the Apple iPhone. Thanks to a strong line-up of high-end own-brand smartphones, such as the fast-selling HTC Touch Diamond, HTC is predicting full year sales of $4.7 billion, based on strong 30% YoY revenue growth for the first 8 months of the year so far, and further expects to increase its global marketshare for the second half of 2008.
Cheng Hui-ming, HTC`s chief financial executive indicated the brand has successfully promoted its handsets in over 50 countries of the world, including Japan and Korea, with around 70 telecom companies contracted to adopt its products. Cheng attributed HTC`s success partly to advanced technology and partly to positive corporate cultures. Many years of progress has enhanced added-value of the brand and effectively helped the firm evolve from an ODM (original design manufacturer) in the sector.
With a slew of devices aimed at the whole range of the market just revealed for the last quarter of the year, HTC expects revenue for only Q4 to exceed $1.5 billion. HTC is also moving its focus from hardware to software and application services, the success of which can already be seen in the quality of the TouchFlo3D interface. Seeing how software and services is now they key differentiator of the successful Apple iPhone this is an obvious competitive move which will place HTC up directly against the California company.
Source: CENS