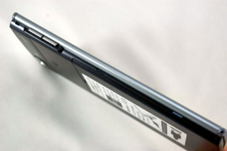 According to Digitimes HTC has signed Taiwan-based handset chassis maker Chenming Mold Industrial to start producing new smartphones chassis in July this year.
Chenming Mold's NanoMolding Technology (NMT) provides better integration between the plastic and metal components of smartphones, offering better antenna performance and also allowing phones to be thinner, shaving off the required few millimetres required to be competitive these days. Handsets produced using the technology are also more durable and even cheaper, providing a compelling advantage.
Of course there are no way to say if a Windows Phone 7 handset from HTC will benefit from the new technology, but HTC has said they intend to compete with Nokia, well known for their legendary hardware quality, and this would be exactly the kind of feature HTC would need to bring to the table to keep them competitive.
Via Pocketnow.com