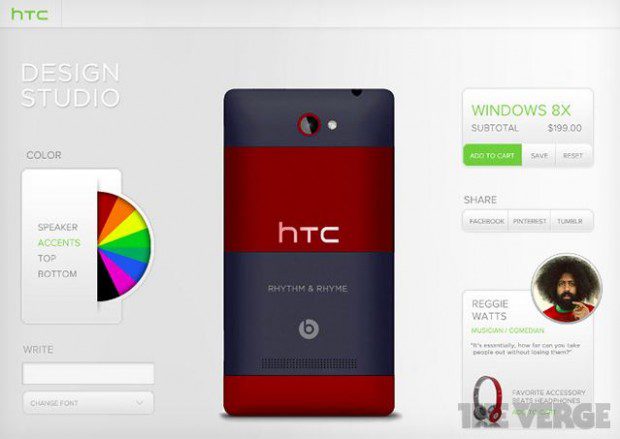 When Google's Motorola announced Moto X, customization was one of the most notable feature. Moto X lets you choose the front, the back, the accents, the wallpaper, and even color matched accessories. HTC planned a similar customization option for Sprint HTC 8XT which was launched last month, but later dropped it due to concerns over cost and complexity concerns.
The Verge reported the following about this program,
The project involved HTC's 8XT Windows Phone device, with the idea of allowing customers to customize a range of colors on the handset. We're told that a HTC Design Studio, planned as a web app, would have served as a method for Sprint customers to order a custom 8XT. The Design Studio included color options for speaker, accents, the two-tone highlights, and personal engraving.
Source: The Verge