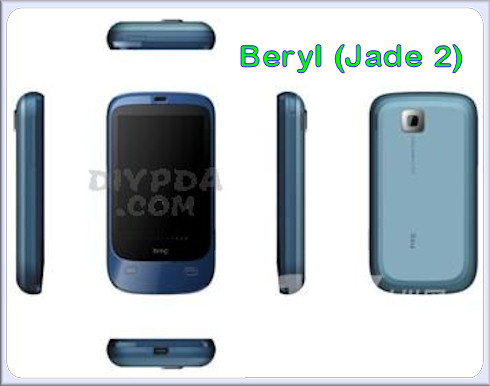 It must be tough being a  phone manufacturer – on one hand you try and keep your product as quiet as possible, and on the other you have to get your device certified by every Joe Smoe and his mother meaning little cookie crumbs are left everywhere.
In this case its the WIFI Alliance who could not keep its big mouth shut, revealing the existence of a HTC Mega 100 series of devices.  Current rumours suggest it is a follow up to the HTC Touch 3G or HTC Jade, which does suggest to me that HTC just changed the code names on all their upcoming devices.  The Jade 2 or HTC Beryl is said to look like this device on the on right.
Cellpassions Via the BGR.