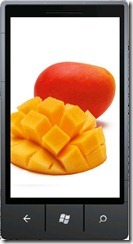 With the date of the Mango update rolling on closer, it seems harder and harder for HTC to keep a lid on their ROMs.
A pile of ROMs for HTC handsets have just leaked on XDA Dev, including for the HTC Mozart, HTC HD7, HTC 7 Trophy and Verizon Trophy and HTC 7 Pro.
RUU_Gold_S_HTC_Europe_3.02.401.01_Radio_5.69.09.29 a_22.50.50.21_Signed_GOLD_RELEASE.exe
RUU_Mozart_S_HTC_Europe_4.06.401.00_5.69.09_RELEAS E.exe
RUU_Mozart_S_HTC_RUS_4.06.411.00_5.69.09_RELEASE.e xe
RUU_Schubert_S_HTC_Europe_4.05.401.02_Radio_5.69.0 9.29a_22.50.50.21_Signed_SCHUBERT_RELEASE.exe
RUU_Spark_S_HTC_Europe_4.06.401.00_5.69.09_RELEASE .exe
RUU_Spark_W_S_VERIZON_WWE_2.01.605.04_2K_new_parti tion_RELEASE.exe
Hackers do however have to be careful, as any devices with HSPL installed will be bricked if they attempt to install the ROMs.  Read the associated thread for the solution to the issue.
We suggest instead however that  users hang on for the official push, which cant be far away.
Via Pocketnow.com