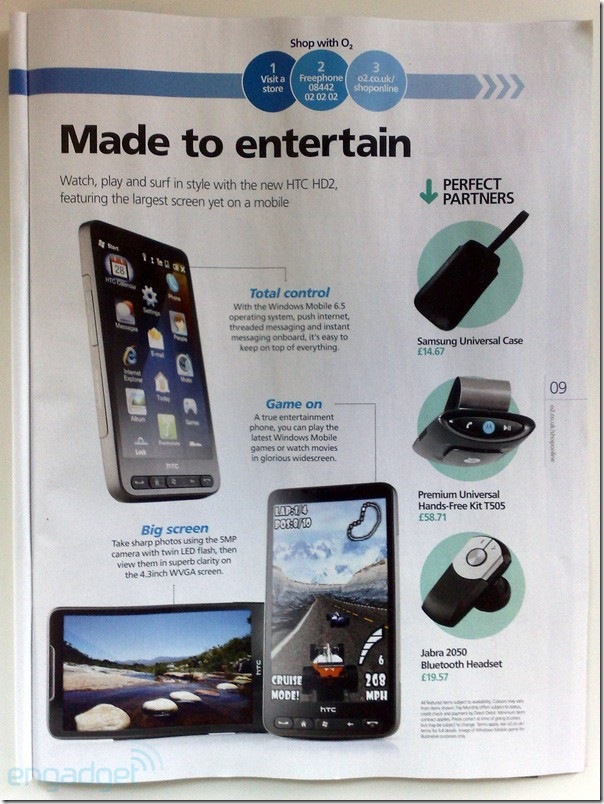 It is incredibly rare to see a HTC handset going from rumours to in store in less than a few weeks, but the HTC Leo seems to have done just that, showing up in O2's in store catalogue for all of the world to see, as if its not the super-secret project we have all been obsessing about.
The device was rumoured to arrive in stores as soon as the 12th October, but Engadget has spoiled the party a bit by claiming it may have slipped to the 26th.
Either way, that's just a few weeks off, and just in time to get my PAC from T-Mobile.
Edit: Just called O2 customer service on 0870 22 57 879 but of course they had no clue.  Is anyone else having any better luck with them? Let us know in the comments.
Read more at Engadget here.