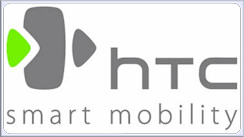 China Economic News Service reports that the Market Intelligence Center (MIC) under the Institute for Information Industry, estimates that HTC will take a major part in a Taiwan`s 130% YoY shipment growth of smartphones in the Q4 holiday shopping season, leading to an estimated 15.05 million unit shipments for the island.
Also, MIC has already raised its projection of Taiwan`s smartphone shipment for the third quarter to 13.7 million units, soaring 91.5% and 180% from the second quarter and one year earlier, respectively.
HTC is now the leading supplier of smartphones in Taiwan. The firm has already launched HTC Diamond, Victor and Touch Pro series, which have been well received in the consumer markets. Moreover, the firm has witnessed sales of its newest HTC Diamond series break 1 million units worldwide, and projects the figure to probably reach 2 million at the end of this year.
Besides, HTC has produced X1 series smartphones for Sony Corp. on an ODM (original design manufacturing basis), which are slated for launch this October. The firm has also worked out Dream series, world`s first smartphone based on Google`s Android platform.
Read more at CENS here.