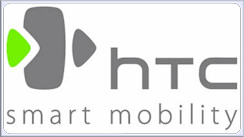 Despite fierce competition in the smartphone market, HTC has managed to announce a $255 million profit in Q3 on sales of $1.15 billion, representing 30% year-over-year sales growth.
Q3 also saw the first shipments of the T-Mobile G1, HTC's first Android phone. When announcing the earnings, Peter Chou, CEO of HTC however re-affirmed his companies commitment to Windows Mobile.
"Despite HTC's venture into the Android platform, our core competency still lies in the Windows Mobile platform," Chou said yesterday. "G1 simply gave us an additional opportunity in the smartphone business."
HTC expects year-over-year sales growth to slow in Q4 to around 20%. Growth of the full-year revenue would be maintained at the company's 29 percent forecast made earlier this year, chief financial officer and spokesperson Cheng Hui-ming said.
"Starting in the third quarter, we began to feel stress from the markets because of the recent deteriorating global economic situation. We took preemptive measures and kicked off our Operational Efficiency Program to address our cost structure, gain support from suppliers and enforce our sales targets at various regions," HTC chief executive officer Peter Chou said at an investor teleconference yesterday.
These measures have stabilized the company's third quarter financial performance, and going into the fourth quarter and next year HTC has plans to leverage the company brand, build strategic partnerships and improve its customer services worldwide, Chou said.
Source:TaipeiTimes