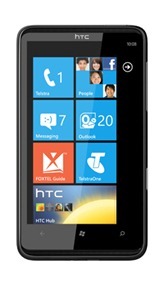 Continuing the smooth delivery of the May Security update for Windows Phone 7 (Build 7392) the T-Mobile HTC HD7 is now also receiving the updated software.
That largely leaves the Samsung Focus on AT&T as the only device which can not freely update to the latest build of Windows Phone 7.
Microsoft has however said they are working on the issues involved with the Samsung firmware and hardware variations, and will be releasing the software soon.
Thanks Sadatay for the tip.