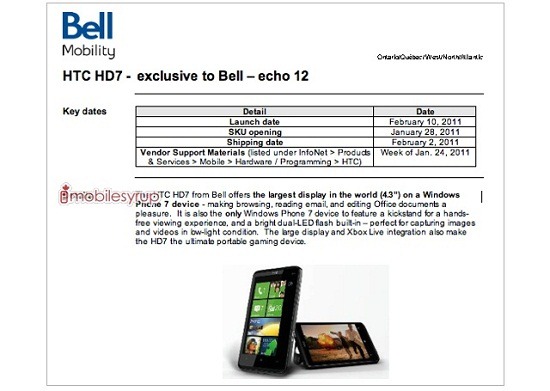 MobileSyrup has managed to lay their hands on some internal Bell documentation which shows the HTC HD7 in its 16 GB version coming to the carrier on the 10th February.  The handset will be sold commitment-free for $599.95 – the price on contract is not clear.
The phone will come with Bell TV and Radio, which offers live TV, and also their Remote PVR service, and is touted by Bell as the only Windows Phone in Canada with a kick-stand, which is somewhat odd, given that Telus sells the HTC Surround, which of course very much does have a kickstand.
See more leaked pages at MobileSyrup here.