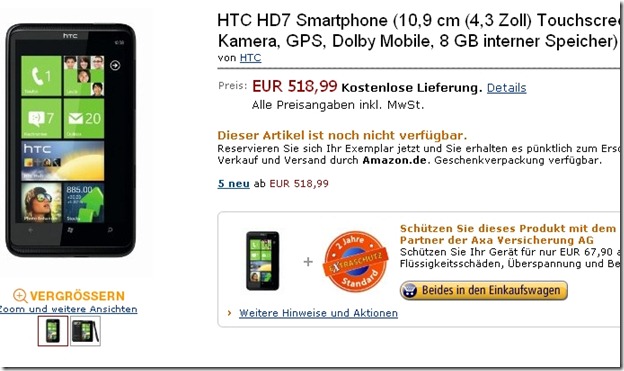 Phoneseven.de reports that the HTC HD7 on pre-order on Amazon.de has had a significant price drop, all the way from € 599 ($830) to the much more reasonable € 518.99 ($720).
The handset is currently 16th in Amazon.de's list of smartphones, rating higher than the HTC Desire HD, Motorola Milestone or even the iPhone 4. This is despite the phone still not having a shipping date with the online retailer, but hopefully stock will become available soon in the next week or so.
Thanks Timo for the tip.