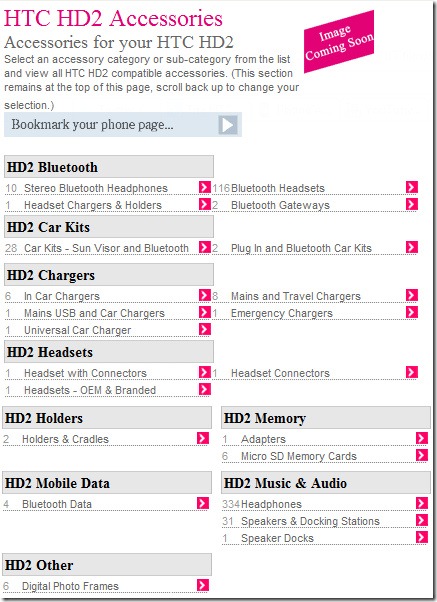 While we have not seen official acknowledgement yet of the HTC HD2 on T-Mobile UK, this page which showed up on their accessories website is nearly as good, showing the device now having the same name as on O2, with the Touch moniker being dropped.
The Accessories page does not show any HTC HD2 specific accessories, unlike Expansys's page, but hopefully these will be coming soon.
Thanks G.D. for the tip.