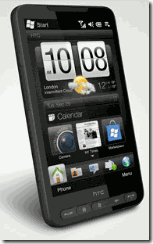 We will be getting an HTC HD2 shortly thanks to Clove, and will be reviewing it for your pleasure, so what questions do you want answered?
We shall be doing a longer term review with a "can I live with this device" kind of view point, along with a set of follow ups on "cool things you can do", tweaks to the software, applications, ROMs, updates and pretty much everything you can think of.
Make sure you bookmark this page, follow us on Twitter @wmpoweruser or subscribe to the Leo RSS here, depending on what takes your fancy!
Preorder yours now from Clove!