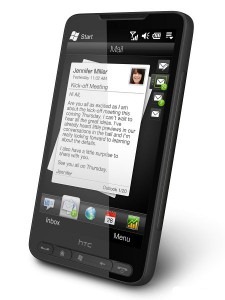 Michael Gartenberg is a regular Engadget columnist and vice president of strategy and analysis at Interpret, LLC. He has published his best of 2009 list which included a list of smartphones.
The HTC HD2 appeared on the list, which was in no particular order, with the Palm Pre and the iPhone 3GS.
About the HTC HD2 he said:
HTC HD2. When Microsoft released Windows Mobile 6.5, there was a chorus of groans about more of the same. HTC took up the challenge and proved that there was more to Windows Mobile than slow devices and resistive screens. The HD2 takes Windows Mobile to places never seen before with a capacitive touch screen, a Snapdragon processor and HTC-created extensions that make multi-touch work the HD2's gorgeous 4.3-inch display. Wrap it all up in HTC's Sense UI and you've got the best Windows Mobile device on the market today.
Prominent by their absence from the list was Android devices such as the HTC Hero or the much hyped Motorola Droid.
See the full list here.