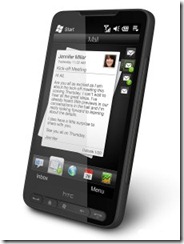 While rumours of the HTC HD2 being dropped by Vodafone UK is circulating, on the other side of the world another carrier is set to get the device soon.
Tata DoCoMo, the joint venture between the Indian conglomerate and the Japanese carrier, is currently testing the HTC HD2, and the smartphone is set to become available on the 15th December there.
The price is expected to be in the 35000-40000 Rupees range ($750 to $860) which is around the same as elsewhere in the world.
Read more at Cellbharat here.