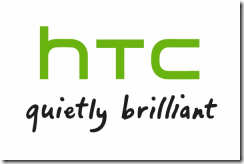 HTC has announced that it expects revenue to grow by up to 7 percent in the first quarter to around $1 billion, but margins are expected to fall from 32% last quarter to 30% this quarter as it plans to introduce lower-priced models to developing markets such as China.
HTC is quoted to have said:
"We retain our long-term bullish tone on China smart phone growth potential and likely a big revenue contributor to our growth in the next couple years,"
Arthur Hsieh, an analyst at UBS however felt  "The margin they're forecasting is a little worse than I'd expected, but that's something they'll have to accept, because prices will come down if HTC wants to target the mass market."
HTC expressed confidence in leveraging their involvement with the Google Nexus One to enhance their brand awareness.  HTC will however be acting as the ODM rather then OEM for the handset, which almost certainly means lower margins and less publicity.
It is of note that the Google Nexus One sells for only $529, much cheaper than the similarly specified HTC HD2, which sells for $640, even after a price drop.
HTC's shares dropped 1.91 percent on the announcement, and have fallen  around 15% since July 2009.
Read more at Reuters here.