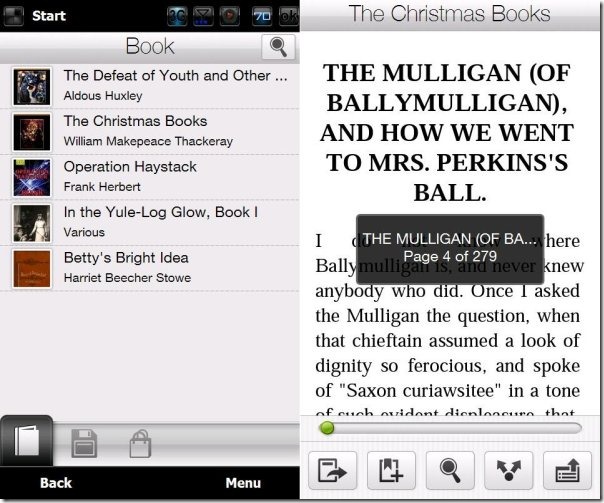 HTC's stylish e-reader is now available as a stand-alone cab, freed from the Sense UI.
The main advantage is that the app can now be installed on any phone, independent of the version of Sense installed, and does not take up as much RAM as when installed in Sense.
The can can be downloaded MobileUnderground.info here (needs registration).
Via Pocketnow.com