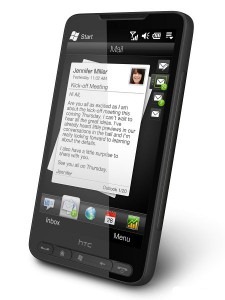 Piper Jaffray analyst T. Michael Walkley claims that HTC is making gigantic inroads into the US market, and has become the preferred OEM not just for Windows Mobile handsets, but Android also.
"We believe consumers overwhelmingly selected HTC based Android and Windows Mobile based devices due to its customizable UI, processing power with Qualcomm's Snapdragon 1 GHz processor and sleek designs," he noted.
According to Walkley, Verizon's sales folks are pushing Android products such as the HTC Incredible and Motorola Droid over the BlackBerry.
"We believe the Bold 9700 continued to lose smartphone share at AT&T following a price increase last month to $199. Further, our checks indicated further share losses to Android products at T-Mobile and Verizon," said Walkley.
"Our April and early May checks indicated strong North America share gains for HTC with strong initial sales of the HTC Incredible at Verizon, combined with solid sales of the HTC Hero at Sprint and HTC HD2 and My Touch 3G at T-Mobile."
Nice to see our friend, the HTC HD2, which has persistently been in short supply, is also helping to bolster HTC sales in USA. HTC's success and increasingly strong brand name is likely to be one of the major reasons the company has drawn the ire, and subsequent law suites from Apple. Hopefully the action will not distract the company from continuing performance in the future.
Read more at ZDNet here.